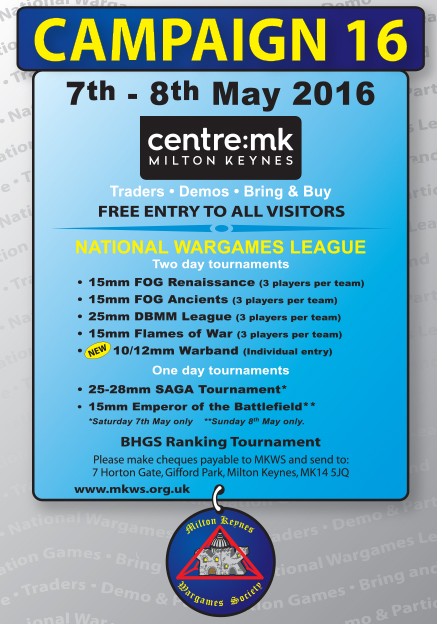 I think it looks like it could well be a lot of fun so I intend to make the long journey south to take part.
Details
Rules: Pendraken's 'Warband' rules, with errata and FAQ from Pendraken Website.
Points: 500AP
Terrain: players to provide to suit army and Generals points.
Lists: From any of the 12 official book lists (with amended Vampire Lord points from forum errata).
Figures: should be 10/12mm and on 100mm X 50mm bases, and painted to a reasonable standard. Proxy figures are allowed, as long as they are made clear to both your opponent and it made clear as to what the represent.
Timings:
9:00 -12:00 then 1:00 to 4:00 both days.
Presentation 4:30 Sunday only.
Taking place in Middleton Hall, Milton Keynes. More details here.